No Comments
HC Celebrates Immaculate Conception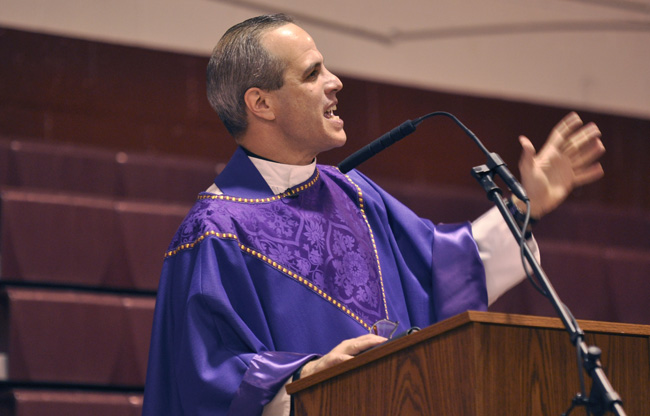 Christian Dumol | On 12, Dec 2016
On the morning of December 8, 2016, Hudson Catholic celebrated the Feast of the Immaculate Conception.

Fr. Rocco Danzi, SJ, presided the mass which took place at St. Aedan's Church, just a block away from the school.
Many people may not know why we celebrate the said feast, but simply put, it is just all about the conception of the Blessed Virgin Mary who was destined by God to be free from any sin as she would bear Jesus Christ through the power of the Holy Spirit.
In his homily, Fr. Rocco did not really emphasize the historical aspect of the solemnity, but rather, he related it to the students, teachers, and administration. Danzi said whenever we feel anxious, alone, or lost, God will always be there for us, just as he was for Mary, who never hesitated to believe in His power.