No Comments
Engineering Comes to HC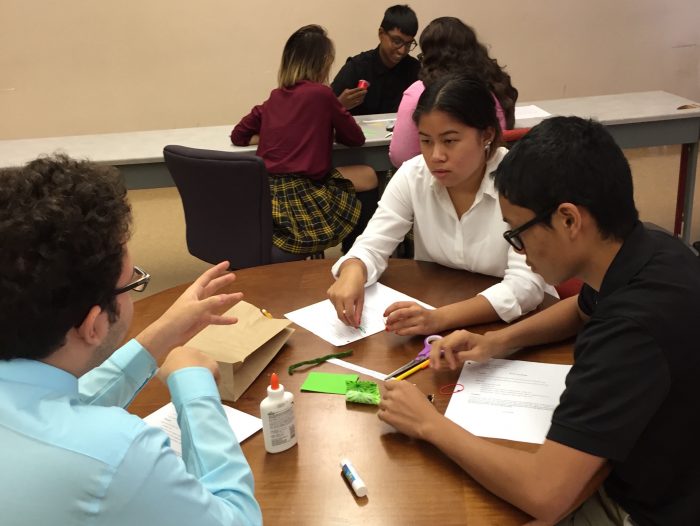 Neil Sarker | On 15, Dec 2016
In the new 2016-2017 school year, Hudson Catholic is offering seniors a new elective, titled Principles of Engineering Design. In order to register for the class, students had to sign up personally and be selected by Mr. Anthony Marmora.
The Commentator got an interview with Mr. Richard Garibell, principal of Hudson Catholic. Mr. Garibell shared how this program came to fruition.
"The archdiocese superintendent is trying to get STEM programs into the high schools to be able to compete with other public schools that already have all kinds of science programs like High Tech and North Bergen Academy," Garibell said.
"Especially because some of the schools in the Archdiocese are Bergen County like Bergen Catholic, Don Bosco, Paramus Catholic, so they compete with the students with the Bergen Academy. I think the superintendent did it because she wants to be able to have us in the high schools in the archdiocese to be able to compete with the best, to get the best and the brightest students, and to attract them to programs that are interesting, and that have career opportunities for kids and expose students to new careers."
Thanks to Mr. Garibell, The Commentator learned why Mr. Marmora was selected to teach this course. It all to comes down to experience and energy.
"We needed someone with a physical science background, and Mr. Marmora was already familiar with the subject, and he is young, so we sent him to be trained."
The Commentator got to sit down and get the scoop from the instructor himself, Mr. Marmora.
Q: How did the program start?
A: The program started because Mr. Garibell heard about it from the Archdiocese of Newark, and the Archdiocese wants STEM in each of their schools. Mr. Garibell asked me to be the representative for Hudson Catholic. I've been going to workshops over the past year. Learning about engineering, how to teach engineering, learning how to use projects to accommodate the engineering design process just to give my kids an overview on what the engineering design process is in terms of building, design, and production.
Q: How do you feel about the course?
A: I love it. It's my favorite class after AP Chemistry, and I just love the students. I have a really good group of students whom I hand picked to be in the class. They always make my day, always, cause they cooperate, they listen, and we've been having a lot of fun.
Q: What are you expecting from the course this year?
A: From the class this year, because its my first time teaching it, I don't know what to expect, so what I'm most looking forward to is learning how to better the class for next year. I also love how engaged the kids in the class are and they're always willing to go above and beyond what I expect them to do on the projects. That is always something I look forward to every time I give a project. There have been several already.
Q: Is there anything specifically you're looking forward to this year?
A: The chair project is what I'm most looking forward to. The students are going to have to build using the principles of force, and they're going to have to create a chair that holds a certain amount of weight. They can only use cardboard and Elmer's glue.
The Commentator even got to speak with some of the students that are currently enrolled in Engineering this year.
Senior Phillip Maranan said, "I love it! It's a more hands on experience instead of taking notes and doing labs. Instead you actually get to do what real engineers learn and do."
"It's not what I expected being that it's the first year being taught at our school, but Marmora is doing a great job," senior Justin Weinberger said.
Finally, senior Kristina Lizaso also shared her opinion of the class.
"It's really well thought out for the first time that its been run by the school," Lizaso said. "Mr. Marmora has a really good lesson plan, and we get through things very efficiently. We also learn a lot about the engineering design process and the basics of engineering. So far I really like the class and it actually really reaffirmed that I really want to do engineering in the future."