No Comments
The Hoffinator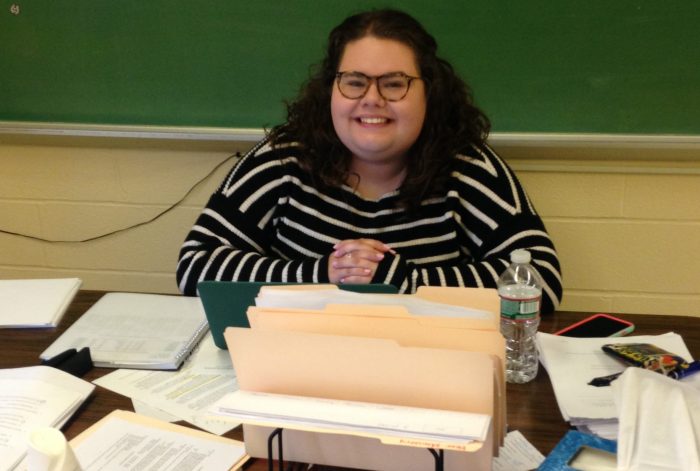 Reggienal Gonzales | On 09, May 2017
It seems like everyone is talking about our newest religion teacher and campus minister, Ms. Shannon Hoffman, who was hired during the summer of 2016.
Hoffman, who graduated from The College of St. Elizabeth, in Morristown, NJ last May, never planned on being a teacher.
"I first applied for the campus ministry job, and I wasn't really looking to be a teacher. But when I was offered a teaching job, it was not something I could have passed up," Hoffman said.
Since Ms. Hoffman graduated college recently, Hudson Catholic is actually her first teaching job.
"Teaching so far has been challenging, but it is still enjoyable. I like my job and I love the kids," Hoffman said.
There is more to Ms. Hoffman's life than being a peer ministry and religion teacher. When asked what her favorite thing to do outside of teaching is, Hoffman cited her newest family member.
"I like to hangout with my little nephew. He is only eight months old, and he is the cutest thing ever."
Overall, Ms.Hoffman has enjoyed her time so far at Hudson Catholic, and the students here have enjoyed her teaching too.