No Comments
Hawks' Big Loss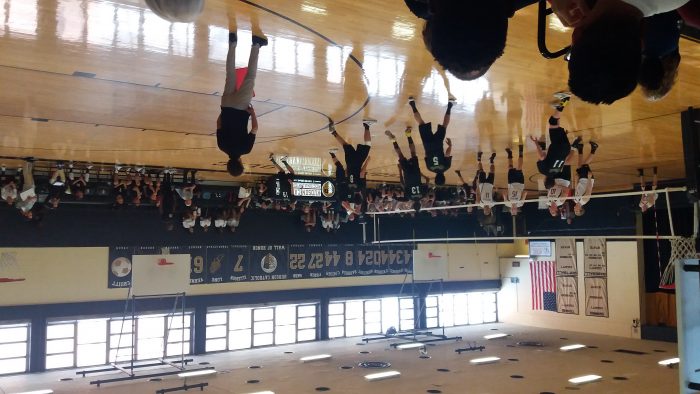 The Commentator | On 02, May 2017
On May 1, 2017, in the Hudson Catholic gym, the boys' volleyball team faced off against St. Peter's Prep, a fierce and well recognized competitor.
It was a devastating loss for Hudson Catholic.
The first match started out with the score 1-2 with Saint peters prep leading. The majority of the points were scored because of outs and failed catches. The match ended with Hudson's defeat and Prep's victory.
The last match that ended it all was very sad to watch for Hudson. Saint Peter's Prep started with a strong lead of 0-5. The hawks were slowly catching up and scoring points. The final score was a close score of 19-25. The teams shook hands and showed great sportsmanship.
Cheer up Hawks! We are always rooting for you, use this loss as motivation to work harder and play harder!