No Comments
Midnight in Manhattan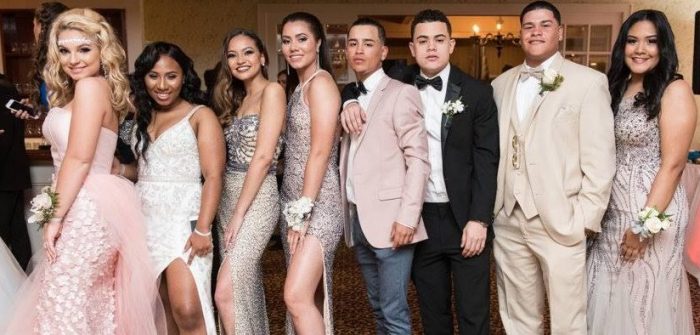 Raquel Garner | On 15, May 2017
On Thursday, May 4th, 2017, Hudson Catholic Regional High School held their senior prom the Forest Hill Field Club in Bloomfield.
The theme of the prom was New York City. Hudson Catholic has been known for having very extravagant proms, so this year's prom committee had high expectations to reach.
After months of preparation, the prom committee went above and beyond expectations.
Even the teacher chaperons were impressed.
"This was by far one of the best senior proms I've ever been to," Mr. Bongiorno said.
The seniors echoed the positive sentiments.
"It was lit! I had a great time," senior Jared Eatman contributed.
"I thought that the party was great," senior Emily Leverone said. "The decorations were great! My only complaint was that the dance floor was too small. But other than that, it was a good night."
Overall, it seems that the senior class thought the night was a success and everyone had a great time.
Namir Green and Tania Scott were named Prom King and Queen, respectively. Seniors Alisha Parker, Julian Mena, Jharrid Morrison, and Elizabeth Moyeno were voted in as members of the prom court.
Fellow newspaper The Jersey Journal made an appearance, taking photographs of a night well spent.