No Comments
Coach Nick's Court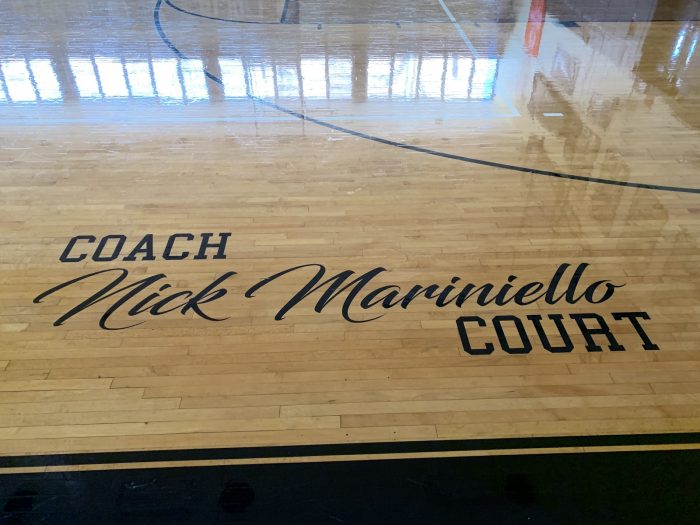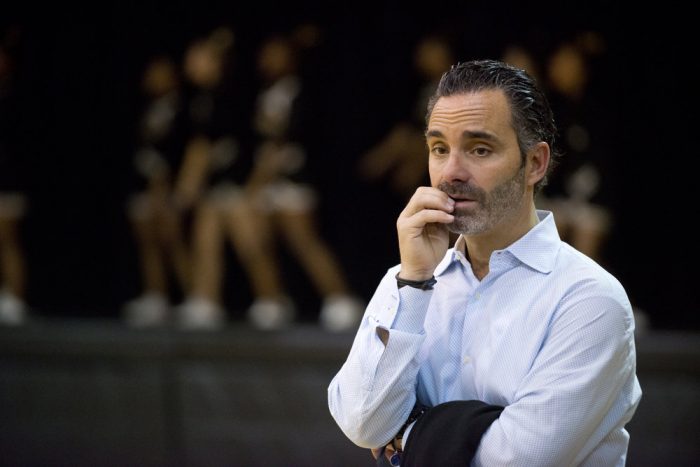 Multiple Writers | On 14, Oct 2019
by Soukeyna Cisse and Gianna Giordano
For years Coach Nick Mariniello has been referring to the Hudson Catholic gymnasium as his court, and this year it's official.
In honor of his outstanding coaching skills and dedication to the Hudson Catholic community, our home court in the Rocky Pope Gymnasium has been officially named after the current head varsity basketball coach and Athletic Director.
A graduate of The College of New Jersey, Mariniello holds degrees in political science and marketing.
He started his coaching career in the year 2000 at Bloomfield Tech High School. In 2009, he joined the Hudson Catholic basketball coaching staff as head coach. Two years into this, he became Athletic Director.

Mariniello told us, "I am extremely honored and humbled to have it named after me, but it is not about me. It is about my former players, my former assistant coaches who have worked with me, and my former players at Bloomfield Tech who I coached prior to being here at Hudson Catholic."

Mr. Terence Matthews, Vice Principal and Dean of Students, shared a few words about the contributions of Coach Nick.
"I think that he has brought a lot of positive attention to the [athletic] program," Matthews said. "He's also worked diligently to get his student athletes into college, whether it's division 1, 2, or 3. It's a very nice accolade."
Congratulations, Coach Nick!