No Comments
Announcement: Let the Debates Begin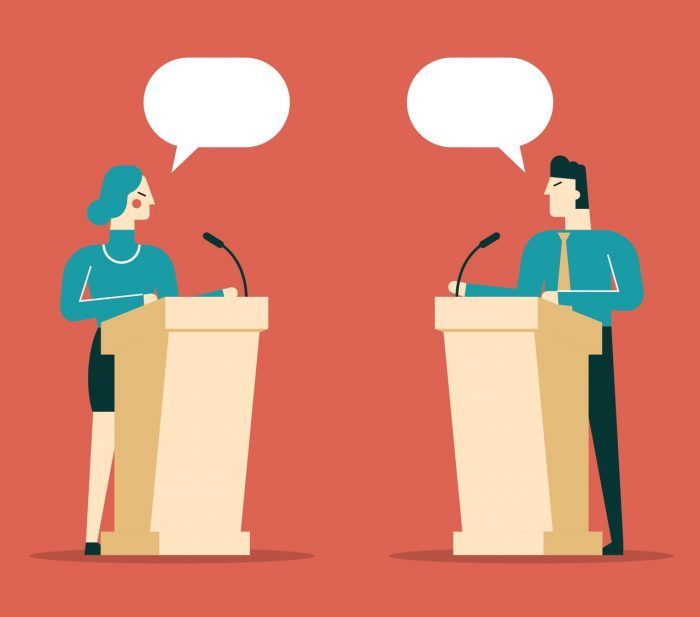 Rachel Hennessey | On 29, Jan 2021
Here at Hudson Catholic, there have been many new additions to the daily routine for the 2020-2021 school year. The new sanitation stations, the new medical arts program, the new teachers, and now a new club.
Hudson Catholic has a new debate club open to everyone from freshman to seniors. The club was co-founded by yours truly, Rachel Hennessey, and fellow junior Abdul Ganiyu. Abdul and I have always found interest in debating and in being able to share opinions and get our perspectives out there.
With the help of our moderator, Mr. Cook, we have been able to turn the fun debates we would have on our way to class into more professional conversations.
When I asked Mr. Cook why he decided to moderate the club for us, he explained, "We look around the country these days, and we see so many people yelling foolishly and crudely at each other–about everything. Here at Hudson Catholic, in our new club, we are learning the skills to debate significant topics with grace, respect, and substance."
We are learning countless life skills and lessons through this new club, and we invite you to join us. For in-person learners, there will be weekly meetings held in room 326, and for our virtual friends, Zoom meetings will be held on Thursdays immediately following school. If you would like to join the club, you can email Mr. Cook at jcook@hudsoncatholic.org