One Comment
The "Model" Teacher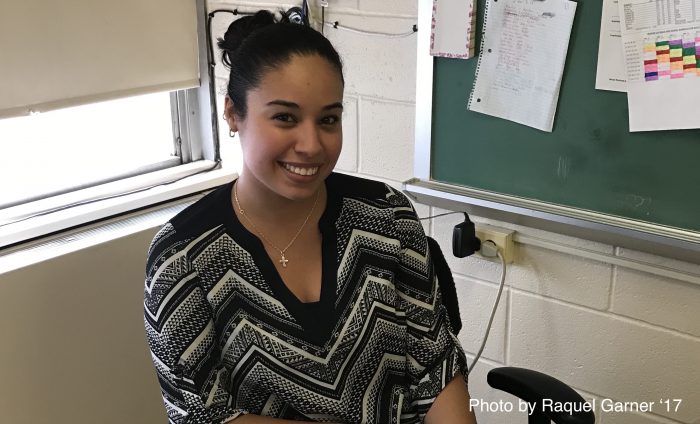 Christian Dumol | On 03, Oct 2016
Ms. Melissa Rosales is our new science teacher and the first ever Lady Hawk to come back to Hudson as a teacher, but did you know she's also a model? You can be too!
The Commentator: Good afternoon, Ms. Rosales! We have learned that you are the moderator of the new Fashion and Modeling Club. Do you know how many people have signed up for the club?
Ms. Melissa Rosales: There was a good amount. I would say there was about twenty.
TC: Why was the club founded? Why did you start this?
MR: Growing up, I did pageants and I started modeling for different companies. I was talking to a few students and they were talking about starting a fashion show, so I thought it would be a good idea to start a fashion and modeling club.
TC: Do you have any set plans as you start the Fashion and Modeling Club?
MR: Yes, we have a few events scheduled. We have a fashion show coming in the winter. We're going to partner up with Mr. Astudillo, and he's going to do a talent show. We're also going to cover the modeling aspect, and we have a pageant in mind to incorporate the modeling.
If you would like to sign up for the Fashion and Modeling Club, please visit Ms. Rosales in room 217!