No Comments
Mr. Reilly, The History Wiz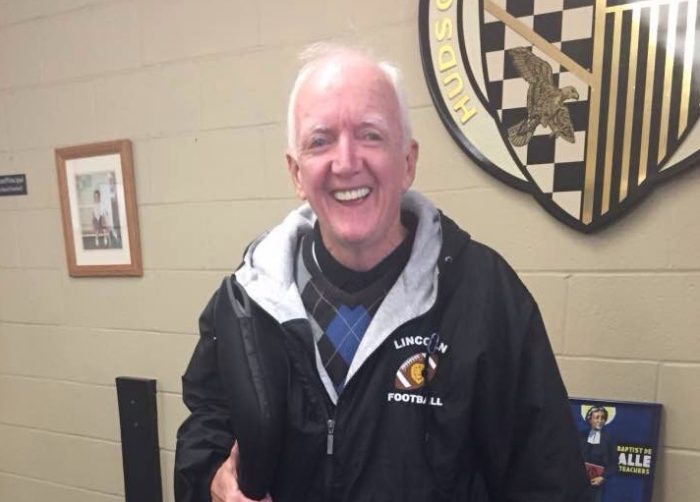 Rehan Zaib | On 29, Jan 2017
Those students who have taken courses with him already know that Mr. Michael Reilly is a brilliant and a hard-working teacher who never gives up on a challenge. He has been teaching for 35 years, but many at Hudson still don't know much about him because he is a part-time teacher. It was an honor to talk to someone who has put so much dedication and effort into every single student he has taught.
The Commentator: Where are you from?
Michael Reilly: I was born in Newark, NJ
TC: What is your educational background?
MR: I got a BA in History at St. Anselm's College in New Hampshire.
TC: Where did you teach before coming to Hudson Catholic?
MR: I taught at McNair Academic for the last 29 years, and before that I taught at Dickinson High School for three years.
RZ: Why did you become a teacher?
MR: I actually became a teacher so I could become a coach. Also I love being around young people and love to know I can make a difference in a young person's life.
RZ: What did you coach?
MR: I coached soccer, and was McNair's varsity basketball coach for the last 28 years. I was admitted to New Jersey's Hall of Fame for Coaches.
RZ: Why did you stop teaching full time?
MR: I stopped teaching full time because I wanted to slow down but not fully retire and I still wanted to work with kids.
RZ: How many students have you taught?
MR: Over the years I have taught 40,000 students.
RZ: Who is your inspiration?
MR: My family is my biggest inspiration.
RZ: Who is your role model?
MR: I would have to say it's my father; he was just someone I looked up to.
RZ: Why teach history?
MR: History is life and everyone has a history. That's why.
RZ: Do you know so much about history that you can just lecture without making a plan?
MR: I can say that I have been teaching so long I just sort of go with the flow.
RZ: What motivates you to come to work every day?
MR: Paying the bills!
RZ: What are your hobbies?
MR: I like to go to games, whether it be high school, college, or professional. I just love watching games. I even have a part time job at MetLife Stadium.
RZ: What are you strengths?
MR: My strengths are enjoying others and that I care.
RZ: What are your weaknesses?
MR: Technology. I have just had too many bad experiences with it.
RZ: Any final thoughts?
MR: I would just like to say that I am blessed to be a teacher and to have the opportunity to affect thousands of lives. I hope I can say that a person's experience with me is positive.