No Comments
Move Review: Kong is Still King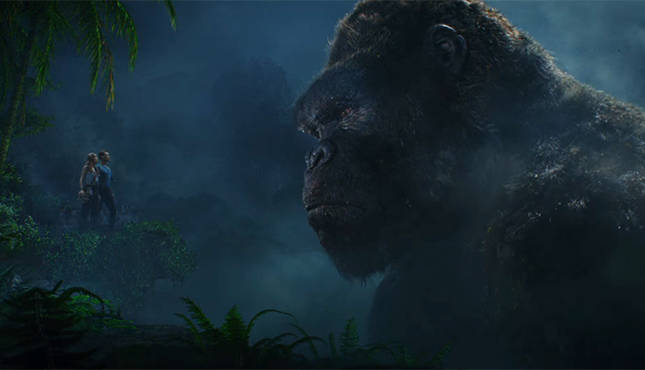 Mathew Botros | On 07, Apr 2017
Following the tradition of its predecessor, the 2014 version of Godzilla, Kong: Skull Island is the MonsterVerse film we need for Kong to confront Godzilla in 2020.
The film is very beautifully shot with some great gorgeous and garish scenes contrasted with the dark and gory ones.
Like Godzilla, it has an intense build-up and is in a much faster pace than anyone could have expected. The difference between the two films is that in Kong, the monsters are more flexible and agile in their fight scenes, which matches the pace.
Essential to the film is the theme of hunter versus the hunted and man versus monster, most of which have become cliché, but the film utilizes much of its other predecessors' (the 1933 film, 1976 film, and a few of Japanese Kong films, as well as the Peter Jackson film) film techniques and storytelling to get the message across.
The actors delivered their lines in a clear, yet monotone way. Unfortunately, most dialogue is riddled with modern-day wording that most of Kong's older audiences might not like it.
The characters are very interesting and are somewhat uniquely distinct with little cliché, except for Tom Hiddleston's bland and boring portrayal of the protagonist. Much of the cast did very well and it was very entertaining to see Samuel L. Jackson play his over-the-top solider hellbent on revenge against Kong.
Overall, I would give this film a 9/10. It was violent and awesome.