No Comments
Hellos and Goodbyes at the Hawks' Nest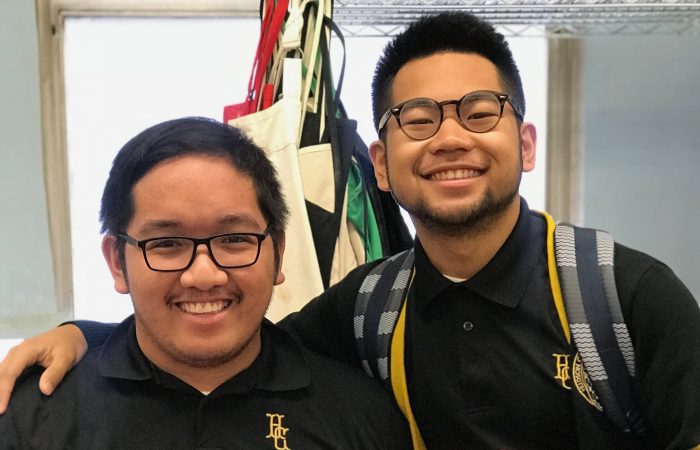 Brandi Davis | On 20, Sep 2017
School's in session at Hudson Catholic Regional High School, with the first day held on September 11, 2017. The Commentator interviewed students from each grade level to discuss how it feels to be back for this new year. We got in touch with freshman Caiya Edwards-Walker, sophomore Angelina Sikora, junior Folasade Alford, and senior Nathaniel Abjelina.
We questioned Ms. Edwards-Walker about how she felt walking the halls for the first time as a freshman Hawk.
"When I first walked in the hallways I was shy because all the people were bigger than me and they were in older grades," Edwards-Walker said. "People would stop in front of me and I couldn't get through, but by the end of the week I got used to it."
Ms. Sikora had a lot to say about no longer being an underclassman.
"It feels nice because I'm not getting pushed around by the upperclassmen anymore," Sikora said. "It feels nice to be the older one now."
We asked Ms. Alford about her goals for junior year, as it's such an important year in her high school career.
Alford explained, "I've always had good grades, but they can always be better. I feel like I have so many distractions from my grades. I'm really shooting for first honors all marking periods, because last year I had first honors two marking periods and second honors two marking periods."
Finally, we spoke with senior Nathaniel Abjelina about his past years at Hudson Catholic.
"The last three years have been pretty stressful," Abjelina said. "But they've been enjoyable, especially being able to make a bunch of friends."
The Commentator asked if he had any advice to offer the freshmen. Abjelina replied with some sage words.
"Don't procrastinate, work hard, be consistent, and don't slack off. If you slack off you're going to continue to slack off and if you continue you're going to find yourself in a bad place. This is coming from the dude who used to slack off. Freshmen, don't slack off!"
And how is Mr. Abjelina preparing for college?
"I'm ready to go to college. I really just want to be a physical therapist. My motivation is my family here and in the Philippines. I'm ready to get out of here after four years of  high school. I thank God for the past four years and I'm ready to move on to a new chapter in my life."