No Comments
California Wildfires: Beautiful from Afar, Dangerous Up Close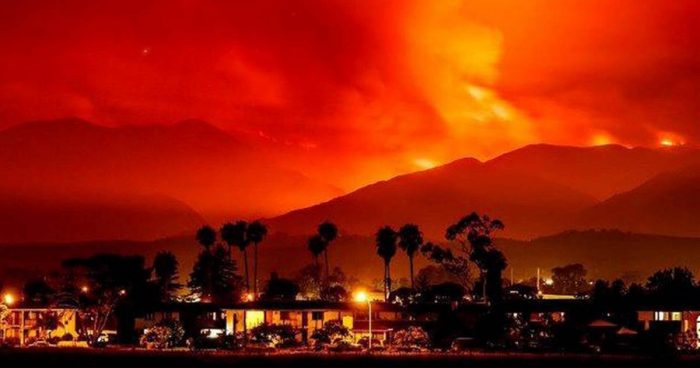 Brandi Davis | On 19, Oct 2017
There have been multiple wildfires in Northern California since the first began on October 8, 2017. A state of emergency went out to three counties: Napa, Sonoma, and Yuba. 36 people have been confirmed dead, more than 300 have been reported missing, and countless numbers of buildings and homes are destroyed. These wildfires are considered to be the worst in California's wildfire history.
On October 15, New York firefighters and volunteers were sent to California in order to help contain the wildfires. They are expected to stay in California for about two weeks. California firefighters have supposedly contained 50% of the fires according to a California fire spokesman.
According to the Daily News, people were woken up in the middle of the night and rushed to leave their homes. A man named Kim Hoe is a visiting tourist from Malaysia. He stayed in a hotel and was told to get out at 1 a.m.
"We just had to run and run. It was full of smoke. We could barely breathe," Hoe told the Daily News.
Unlike Mr. Hoe, there are lots of people who unfortunately did not make it out of the fire alive. An elderly couple, Charles and Sara Rippey, died in their Napa home that they had lived in for nearly 35 years. Charles, 100, and Sara, 98, died while their house was on fire and were unable to escape the growing flames.
Please keep the victims of these wildfires in your prayers. Pray for those who lost their lives, those who lost their homes and businesses, and the loved ones of people who have yet to be found.