2 Comments
Black Panther Review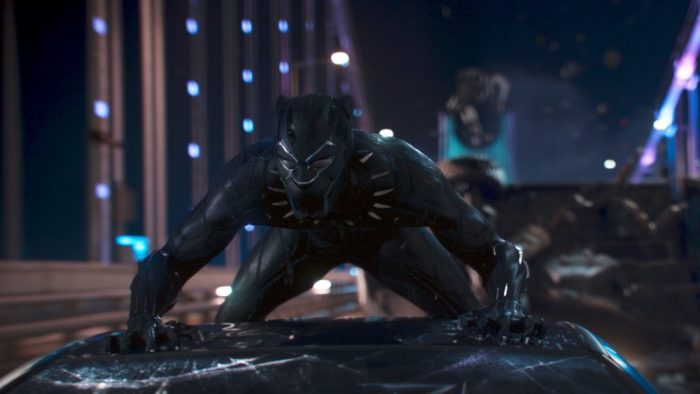 Mouloukou Bangoura | On 01, Mar 2018
Black Panther, the most anticipated of all the Marvel films has lived up to its expectations. It has become the number 1 movie in America and also made 520 million dollars around the world in just a little over a week.
Black Panther isn't just filled with so much action as the rest of the Marvel movies are. It has also inspired so many people around the world and shows many people the beauty of African and black culture.
The plot begins with a man named T'challa whose father dies and who is the heir to the throne. T'challa feels that he isn;t ready to take on the throne but soon enough he realizes that he must step up.
Eric Killmonger, the main antagonist in the movie who was born in Oakland, California, but has origins in the fictional African nation of Wakanda, is disconnected from his family. He decides to learn all its customs and traditions. Killmonger is a representation to the many African Americans today who have also disconnected from their roots but still can learn and find out their origins.
At the end of the movie, T'challa is faced with a dilemma: should he let the world know of the valuable precious metals available in Wakanda and use it to help other countries, or should they keep it to themselves and not let it fall into the wrong hands? In the end he chooses to use it to help other countries.
This reflects a big issue in today's world. Stronger nations often choose to only make their countries better but not the rest of the world. As T'challa says in the film, "A wise man builds bridges and a foolish one builds barriers." This film is trying to send a message and hopefully many people saw the big picture.
As an African American, the movie depicted African society and culture as what it truly is. For this past week, this movie has been all anyone can talk about, with people greeting each other the  Wakanda way and making all types of references to the movie. It has been nothing but positivity about the film. It shows how powerful and beautiful black men and women are. This movie was not only just to entertain but to also educate the young minds of the world.