No Comments
Women Demand Answers from Senator Flake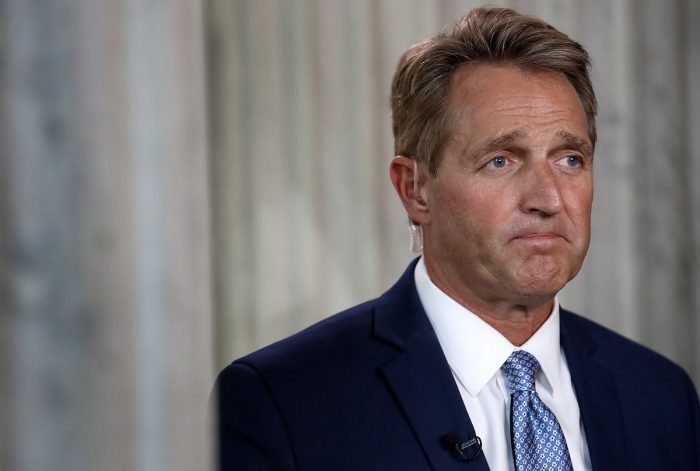 Sofie Alexander | On 29, Sep 2018
On Friday, September 28, Senator Jeff Flake of Arizona, a Republican, released a statement through his staff that he was indeed going to vote to confirm Judge Brett Kavanaugh, which would lead to a larger Senate vote determining if he would serve as a justice for the United States Supreme Court.
While waiting in an elevator to attend the meeting where he would vote as stated, multiple women confronted him and asked why he was hurting women all across America with his choice of vote.
Ana Maria Archila, co-Executive Director of the Center for Popular Democracy, said to Senator Flake, "I have children! I cannot imagine that for the next 50 years that they will have to have someone in the Supreme Court who has been accused of violating a young girl. What are you doing, sir?"
Achilla, along with another sexual assault survivor, would not move out of the way for the elevator doors to close.
He stood there for five minutes having these women tell them their stories of how they were sexually assaulted. His staff tried to calm the women down so they would move in order for him to get to the hearing.
Flake repeatedly said to the women, "You will hear more from me in the hearing."
In the beginning of the hearing, there were two votes held; one to open an official FBI investigation against Judge Kavanaugh, and one to confirm his vote in front of the Senate.
The vote for the FBI investigation was 11-10, determining that there would be an investigation.