4 Comments
Lost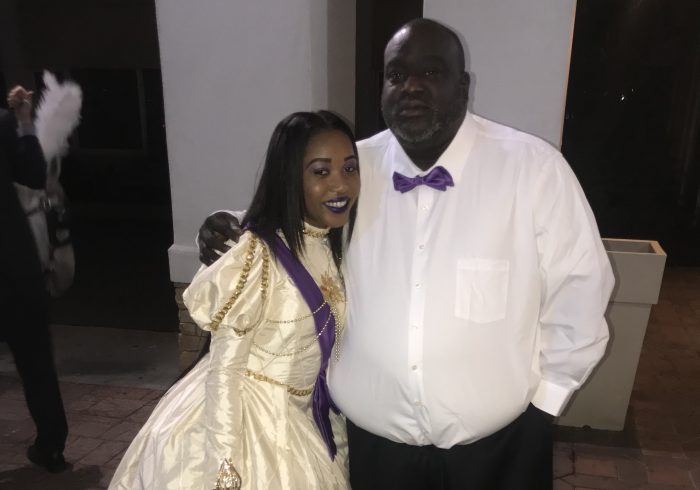 Dhonye Bailey | On 12, Feb 2020
Growing up, I was always aware of who I was. Although I was just this little girl to the rest of my family, I knew I had the power and strength to be "the man of the house." I was the strongest one of us, always.
As time passed by, I soon realized why God made me that way. He prepared me for the worst moment of my life. God gave me the power to still be the glue to my family even when I didn't even have the power to hold myself together.
You never really expect your life to change drastically at such a young age. One minute everything can be going so perfectly, and then you blink, and it is almost as if your heart was cut out of your body.
Imagine this. Step into my shoes for a moment.

Your favorite holiday is coming up. Christmas. Growing up I always looked forward to December 25, even after I figured out that my parents were Santa Claus. Each year my Christmas got better. My father and mother always did a fantastic job of putting a smile on my face those Christmas mornings. I can still feel the happiness that was once felt when life was greater. 

It was October 19, 2018, my sweet 16. It was magical, a real-life fairytale for those 5 hours. My father did more than his best to throw me a party of my dreams.
I danced with him, a sign from God, he held me, I felt his heartbeat, I felt his love, I felt safe, and at that moment I knew life was complete for me. Life was good. We were happy. 

Just two months later, Christmas morning 2018, I woke up to the most horrific news any child could wake up to.
I heard the words "Daddy died" come out of my mother's mouth, and in those 4 seconds I felt myself dying.
I was taken by surprise. Never in a million years did I think I would experience that heartache and traumatic experience. As I sit here and reminisce as I write this, my body shakes. I lost my father, my best friend, the man who made me want to live. I remember praying for my father's life that night, but Heaven needed him more than I did. 

It is February 10, 2020, and I still feel the pain I felt when I heard my mom tell me the news. It replays in my head everyday, and I have yet to even grasp the fact that my life has truly changed and will never be the same.
When tasked with writing about a day in my life, I could have spoken about the day I won my pageant, or my Sweet 16, or a family vacation, but this was the only  thing I had close to therapy. I needed this, and I hope you, the person reading this, know that a "strong person" can hurt. Maybe we carry our pain better, but there is only so little time until we snap. I snapped, lost myself, found myself, lost again; the sad truth is I will always be lost as long as my person isn't here.