No Comments
The Then and Now of Dogecoin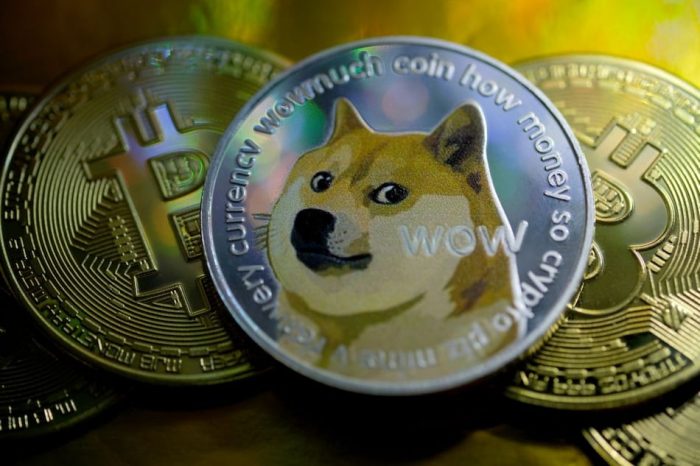 Connor McCall | On 08, Jun 2021
What is the deal with Dogecoin? What even is it?
First of all, Dogcoin is a crptocurrency.
It started out as a joke back in 2013, based on the popular meme of the Shiba Inu, a Japanese breed of dog. The intent of it was for it to just be humorous, but it ended up gaining popularity, and by late 2017 it was participating in that year's cryptocurrency "bubble."
Dogecoin was invented by a man named Jackson Palmer who was just a simple product manager at the Sydney, Australia, office of Adobe Inc. Palmer created Dogecoin to satirize the hype surrounding cryptocurrencies at the time. Once he received tons of positive feedback on social media about Dogecoin, he decided to buy the domain dogecoin.com.
Then the plot thickens. Enter a man named Billy Markus, a software developer at IBM in Portland, Oregon, who wanted to create digital currency but had problems in promoting his efforts. That is, until he discovered the Dogecoin hype.
Marklus decided to reach out to Palmer to get permission to build software behind an actual Dogecoin. In due time, Dogecoin was launched, on Dec 6, 2013. Within two weeks, the value of Dogecoin jumped 300%
The casual presentation of Dogecoin attracted many people to it and its scrypt technology and unlimited supply was arguably faster and more adaptable than Bitcoin.
Dogecoin is an "inflationary coin" while other cryptocurrencies like Bitcoin are "deflationary" because there is a maximum cap on the number of coins that will be created while dogecoin is unlimited. The fun and games part of Dogecoin began to drop in 2015 within the crypto community as this cryptocurrency was growing and people began to take it a lot more seriously. With more people taking it seriously, the price of Dogecoin would continue to grow. During the "bubble" that peaked at the end of 2017, Dogecoin was trading for $0.018 and had a market cap of over $2 billion. Unfortunately, its value fell with the rest of the cryptoverse throughout 2018.
But Dogecoin was not going to stay down forever, and saw another bump in value in the summer of 2019 along with the rest of the crypto market. During this time, it was believed that Elon Musk had endorsed Dogecoin in a cryptic tweet.
Both 2020 and 2021 have been big years for Dogecoin thus far. In July 2020 the price of Dogecoin spiked because of a TikTok trend aiming to get the cryptocurrency's price to $1. In January 2021, Dogecoin went up over 800% within 24 hours reaching the price of $0.07 because of the attention from Reddit users and because it was partially encouraged by Elon Musk.
Dogecoin did not stop there, and the price rose to $0.08 in February 2021 with much encouragement from Elon Musk on Twitter. Then in March 2021, Mark Cuban announced his NBA team would allow people to purchase tickets and products with Dogecoin and within two days, Cuban declared his franchise had become the top Dogecoin merchant carrying out 20,000 transactions.
Dogecoin experienced all time highs in April and June with the currency hitting $0.45 on April 16 and surpassing $0.50 at the start of May. On May 8, Elon Musk's appearance on Saturday Night Live was greatly anticipated by many holders of Dogecoin. Minutes before Saturday Night Live began, the price of Dogecoin had been at an all time high of $0.71 and it was expected to go higher. The cryptocurrency dropped to $0.47 within 45 minutes with it being believed that it dropped because the mother of Elon Musk said, "And I'm excited for my Mother's Day gift. I just hope it's not Dogecoin" on the show. The joke did not land well, and Dogecoin was at $0.40 by the next morning.
Dogecoin is one beauty of a currency and it is anticipated by many holders that it can surpass $1 by the end of 2021. Dogecoin has seen many extreme highs and lows, but the ones that hold will be the true winners as it is predicted that Dogecoin will continue to grow in the following years.