No Comments
Get to know Mrs. Sarah Degnan-Barbi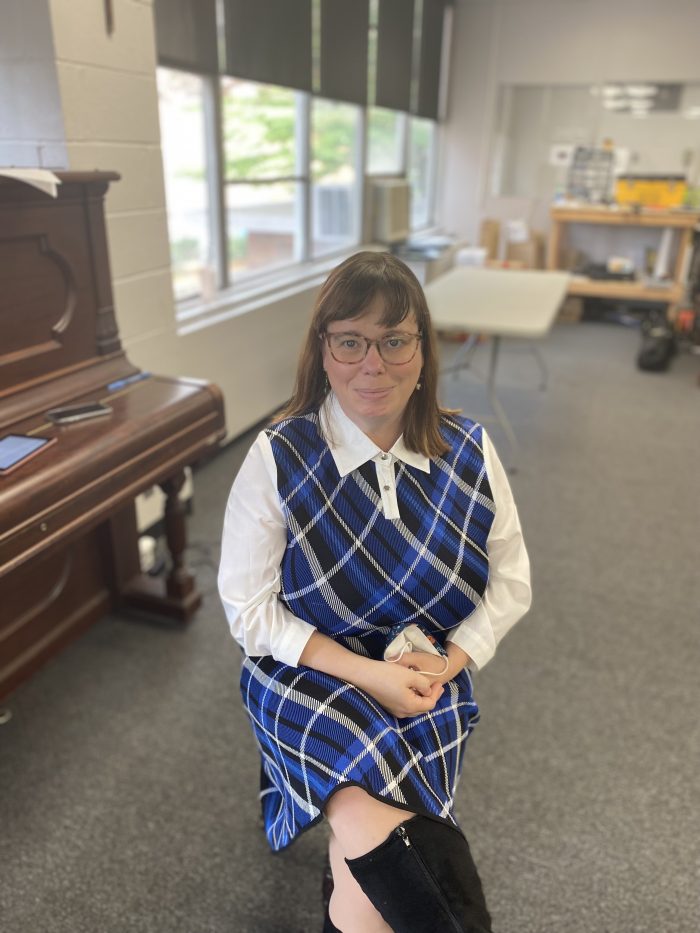 Multiple Writers | On 19, Oct 2021
By Sofia Gellada & Sheila Perez
The return to fully in-person classes for the 2021-2022 school year has come with quite a few changes. Hudson Catholic welcomed a few new faculty members including a new vice principal, Mrs. Sarah Barbi. Prior to Hudson Catholic, she worked as the head of school at Saint Dominic Academy. She came from a family of educators which inspired her to pursue teaching and has been for 22 years. Mrs. Barbi is an alumna of Saint Peters University with a master's degree in Education: Administration and Supervision.
Mrs. Barbi said that the transition to Hudson Catholic from Saint Dominic Academy was "seamless" because she "worked in a coed high school when she first started teaching and it feels really good to be back". Mrs. Barbi's decision to transfer to Hudson Catholic stemmed from her desire to "step back from being in the office all day… do some more teaching and work with the students." When asked about her favorite part about being a vice principal, she laughed and replied "it definitely isn't discipline!" Just like any other job, there are pros and cons to being a vice principal and perhaps one of the biggest challenges is that students don't think they are very nice. However the students can personally guarantee that this is definitely not the case with this particular vice principal! On the positive side, Mrs. Barbi feels that her position allows her to get to know many students as they come in and out of her office.
As the vice principal her motto is "take every day one thing at a time. No matter what interaction we have on any given day. The next day has no mistakes in it."
In addition to her role as the vice-principal, Mrs. Barbi also teaches English courses. For her, the best part about teaching is that she is able to "bring the stories that she loves to life for her students in the classroom." She also hopes to be able to direct the school musical if COVID-19 restrictions allow it. Her personal preference would be to direct School of Rock or Into the Woods because they contain a lot of solo songs. These will allow many students to shine while also reducing the risk of COVID-19 outbreaks.
When she's not working, Mrs. Barbi enjoys traveling and has been to Disney World a grand total of thirteen times! She also enjoys listening to music and reading horror novels. She is the proud owner of a book autographed by Stephen King himself. From the interview, the reporters gathered that Mrs. Barbi is a family woman and she instills the same Catholic values taught at Hudson Catholic to her daughter at home.
"I'm very excited to be here and thank you for making me feel welcomed. Anything that you need, my door is always open" says Mrs. Barbi to everyone!