Daily Archives:
December 15, 2016
December 15, 2016 | The Commentator
Film Review: Krampus (2015)
The history of Krampus stems from a German Folklore dating back to the 1600s. Krampus is believed to be a furry beast with horns like a goat and hooves. This said creature travels with St. Nicholas … Read More
December 15, 2016 | Neil Sarker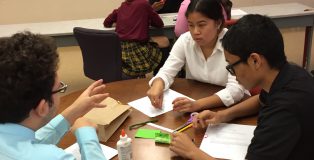 In the new 2016-2017 school year, Hudson Catholic is offering seniors a new elective, titled Principles of Engineering Design. In order to register for the class, students had to sign up personally and be selected by Mr. Anthony Marmora.
The … Read More