No Comments
Op-Ed: Analyzing Men Who Murder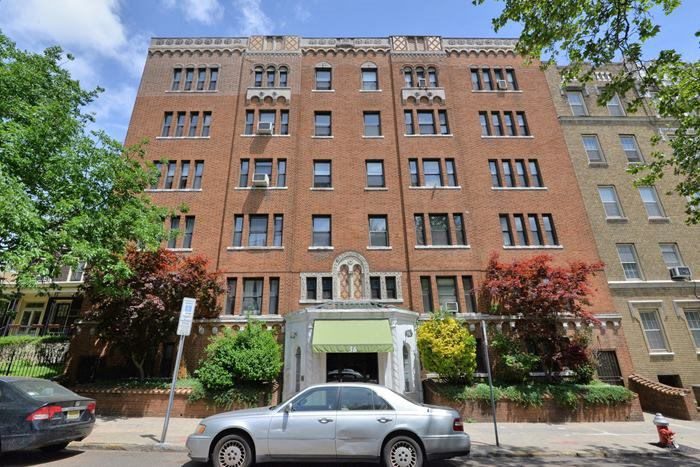 The Commentator Editors | On 30, Oct 2017
Jose Morel, a 59-year old man from Jersey City, was recently accused of stabbing his wife Milagros Rodriguez de Morel to death.
The incident took place in a hallway at 36 Duncan Ave. around 2 AM on October 18, 2017. Their teenage son witnessed the attacks and attempted to come to the rescue of his mother. Rodriguez de Morel was found unresponsive at the scene and Morel was arrested on the spot. It only took a few moments, but the residual effects will last for much, much longer.
What might motivate a heinous crime like this, one that took place so uncomfortably close to our school? We can only assume, for now, that it have been caused by a bitter dispute, or perhaps jealousy, since Rodriguez de Morel was drastically younger than her husband. Maybe it was sparked by tensions that had been building up for some time, resulting in a malicious act that resulted in the death of a mother and the trauma of son.
The explanation that would make the most sense is that the murder was the climax of past domestic violence, or that it stems from masculine possessiveness that could have been triggered by anger and jealousy. After all, it seemed a rather deliberate act, the result of emotional ripeness that created mental readiness for committing the murder in an act of profound despair.
These kinds of murders cannot be explained by a single variable; that would be far too simplistic. They can be better understood as acts anchored by multitudes of factors. There are many complex explanations at risk, many of which intertwine with romantic ideology. One is that the man firmly believes that the woman is his whole world and losing her would mean losing his own identity. Or, a man lacks any motive for living except the presence of his partner. Another one is that the man's perception of masculinity runs counter to the dependency of his partner. The last one would mean that the man's behavior is not up for compromise.
Even the infamous O.J Simpson said in a 1998 interview with Esquire, "Let's say I did commit this crime. Even if I did, it would have to have been because I loved her very much, right?"
According to Aaron Ben-Zeev, PhD., globally, about 40 percent of all female murder victims (and just six percent of male murder victims) die at the hands of a former or present spouse or lover. Almost all of homicide cases committed by males against female partners occurred after the woman left her partner or announced her intention to do so. The two most common motives male murderers give as to why they murdered their partner is that they committed the murder "out of love" or as a result of loving too much. Even the infamous O.J Simpson said in a 1998 interview with Esquire, "Let's say I did commit this crime. Even if I did, it would have to have been because I loved her very much, right?"
Society typically values love as something that one should strive for, an attainable goal which results in personal fulfillment and happiness. In reality, it is more complex than this. Love involves many disappointments. Love can be great, but it can also be dangerous, causing some to commit hurtful acts, and for those predisposed to mental abnormalities, even horrible or murderous ones.
We know that there is something abnormal going on inside the brains of men who kill their partners. According to a study conducted by Dr. Robert Hanslon, "Men who commit spontaneous domestic homicides, as they are known, have more severe mental illness and particularly psychotic disorders than other people. They also tend to have fewer previous convictions, are less intelligent, and have more cognitive impairment." It should be noted here that domestic homicides are not restricted to the killing of female partners. Men have been convicted of killing their partner's children, protectors, family, friends, or new partners.
From a psychological perspective, murders like these would most relate to the branch known as Humanistic Psychology, which holds the value that people have free will and freedom to chose their own destiny. This could also work with Forensic Psychology, which involves the intersection of psychology and the justice system.
The recent case in Jersey City should be examined through a psychological lens. Morel clearly had something deeper wrong with him and had his own set of intentions based on past experiences. Clearly there was something wrong with him to murder his partner and to do it in front of their child. There are signs that are red flags for tragic events like this, such as domestic violence and aggressive behavior.
We need to study these crimes and their perpetrators in order to prevent them. Getting inside the brains of men who murder their partners will help people stay alert and stop more atrocious crimes like these from being committed.