No Comments
Spirit Week 2018 Review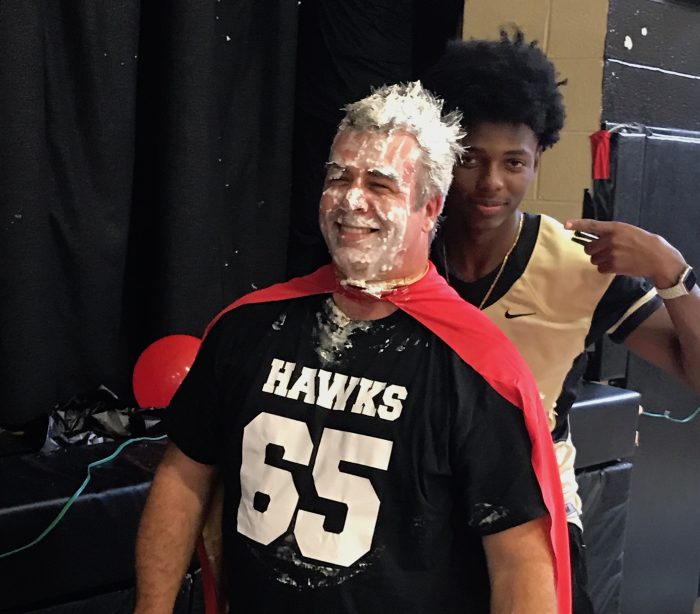 Ian Kan and Quincy Slay | On 26, Sep 2018
This year's spirit week was filled with fun and excitement.
Monday. We kicked off the week by having a Hawaiian dress down day. It was very interesting seeing everyone dressed in their Hawaiian attire because the hallways were lit up with bright, exotic colors.
Tuesday. For the second day of our fun-filled week, the theme was Decades Day, which was hilarious because all the outfits the students had on were extremely varied and creative. Some students took it all the way back to the 70s and 80s, while others were dressed with large jerseys, du-rags, and some old fashioned baggy jeans.
Thursday. This was the much anticipated twin day. As students walked the halls of the school, they saw identical twins, triplets, and even quadruplets. Everything from shirts, pants, shoes, and even accessories were matching. Lots of pictures were taken and everyone looked identical to their twin.
Friday. The the ultimate showdown for bragging rights, Color Wars/Pep Rally was a popular day among the students. Seniors wore blue, juniors wore red, sophomores wore green, and freshmen wore yellow. The amount of color the class wore and the outcome of the events at the Pep Rally would determine the winner of Color Wars. Every piece of clothing equaled a designated amount of points, with small amounts of face paint equaling five points and large amounts of face paint equaling ten points. Homeroom teachers tallied the points for their homerooms and scores were added up prior to the Pep Rally. The only thing left was to determine the outcome of the Pep Rally, and then the ultimate winner of bragging rights would be crowned.
The Class of 2019 won every competition! The winner of the tug of war battle? Seniors. The class that got to pie Mr. Matthews in the face? Seniors. The winner of total points for color wars and the most amount of money raised for the Thirst Project? Seniors!
The 2018-2019 Hudson Catholic Spirit Week was nothing short of spectacular. Seeing the amount of participation from the students as well as the effort they put into their outfits was amazing and has everyone looking forward to what else is to come this year.