No Comments
A Boys Tennis Match for the Books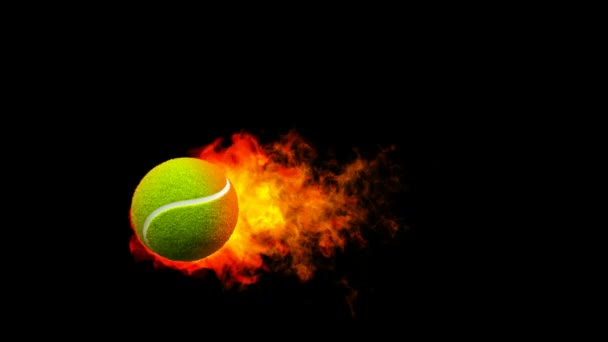 The Commentator | On 11, Apr 2019
By Sofia Santos and Javier Herquinigo
3:28PM: It is a fine Thursday afternoon, and the boys tennis team has just arrived in Lincoln Park. Today's game? Hudson Catholic vs. Memorial. Observing an intense warm-up session led by The Bryant Truong, The Commentator crew gets comfortable and ready for a landslide of a win. Bryant Delacruz, the unofficial team coach, hypes up the crew with an energized pep talk. The members present are as follows: seniors Jorden Andrugsurba, John Arakelian, Jay Patel, John Suarez, Bryant Truong, and James Pabilonia.
3:32PM: We have received a quote from an esteemed player, John Arakelian:
"It's gonna be so much fun. We ́re going to win. I love sport. Tennis is great."
3:36PM: Beloved members Jarvis Dizon and Christopher Mansur are confirmed absent, unable to show off their fine techniques to the masses today. Their lack of presence results in a disheartening forfeit, but the team is still determined to not only persevere, but take home the trophy.
3:50PM: The boys are on the field, warming up. We are sitting on the bleachers with coach Ms. Schreiber. We reporters are enthralled by the young men's deep stretches and remarkably high knees.
3:52PM: Julia Escarez, team manager, jokes about how terrible the boys are at tennis! But the girls' tennis team were amazing, so by default the boys must be as well. We reporters remain unfazed by the negativity.
4:00PM: The boys are still warming up.
4:13PM: The boys are completing their nearly hour-long warm-up. JC Suarez comments, stating he is considering giving up and throwing in the towel.
4:20PM: "Computers ft. Bobby Shmurda" starts blasting through Bryant Delacruz's phone. The boys seem nervous, but surely, that's just humility in disguise. The game is about to begin.
4:21PM: The game is in fact not about to begin. The opposing team has yet to arrive.
4:25PM: We have spotted a boy wearing a thermal long-sleeved turtleneck underneath his tennis shirt. Clearly, competition in the tennis field is looking fierce. The boy's fleeness brings an extra layer of intensity to the atmosphere.
4:35PM: There is a heated discussion among the players regarding shaving chests. Jay Patel admits he shaves his chest. After Jay is exposed, two more brave men come forward with their own brave confessions. The rival team has not yet arrived.
4:39PM: Memorial has finally arrived. Jorden is clearly excited, while JC remains slightly discouraged. Bryant is gaily preparing for his match. The Commentator just knows a successful game is on the way. However, it has come to Coach Schriber's attention that John does not have a uniform, which automatically disqualifies him from his match. John refuses to lose by default, so he must borrow Javier's clothes to be able to participate in the match.
4:43PM: A surprise guest has arrived. He is a familiar face that makes the players feel some type of way. He is none other than Hudson Catholic's own former gym teacher, Mr. Gorski. It appears like he has switched sides and is now the coach of another school's tennis team. He single-handedly demoralizes some players by telling them that he has no recollection of who they are.
4:45PM: The game begins, but The Commentator reporters are hungry. Reporters Santos, Herquinigo, and player Delacruz make their way to the McDonald's nearby to resolve their hunger.
5:00PM: We finally receive our order. We have acquired a plethora of chicken nuggets. However, we realize we might miss the action, so we hurry back.
5:13PM: We have come back to devastation. Every single match has resulted in a score of 0-6… All except for one. Senior James Pabilonia has pulled through and finished his match with a score of 2-6, in Memorial's favor. Fortunately, it is only the end of the first set, so there are still high hopes for a steady recovery.
5:28PM: After some intense consumption of McNuggets, we take note that the second set has started. The team is ready to win their games and make the comeback of the century.
5:34PM: We have encountered the rival team's manager, Deina. Our McNuggets have caught her attention. We bribe her with the tasty morsels to join our side, and she surprisingly agrees to. She bears questionable loyalty.
5:41PM: The game isn't going very well, and team manager Julia realizes she has lost one of the team member's expensive rings. The fervent search for the ring begins.
5:51PM: We have yet to find the ring. Where could it be? Oh, and the tennis match is not going well. Senior Bryant Truong decides it's finally time to whip out his $100 tennis racket. We can sense the intimidation in his rival.
5:59PM: The ring is nowhere to be found. The only other logical explanation is that Deina, the rival team's manager that is now presumably on our side, has stolen the ring. We begin to intensely interrogate her.
6:05PM: Deina has denied having any contact with the ring, but we still have our suspicions. The game seems to be coming to a nearby end in favor of Memorial. 🙁 It is greatly unexpected!
6:13PM: We have finally tracked down the ring! It was on the ground.
6:26PM: The moment we were hoping wouldn't happen just happened. Hudson's undefeatable team has just been defeated. It was another vicious sweep. Almost every match, included the second set, ended in 0-6. We have lost. Good game.
UPDATE: Senior Christopher Mansur and Jarvis Dizon have resigned. They are now retired from the prestigious boys tennis team after hearing about the devastating loss.