One Comment
Poetry: "The Bald Eagle: America's Reality"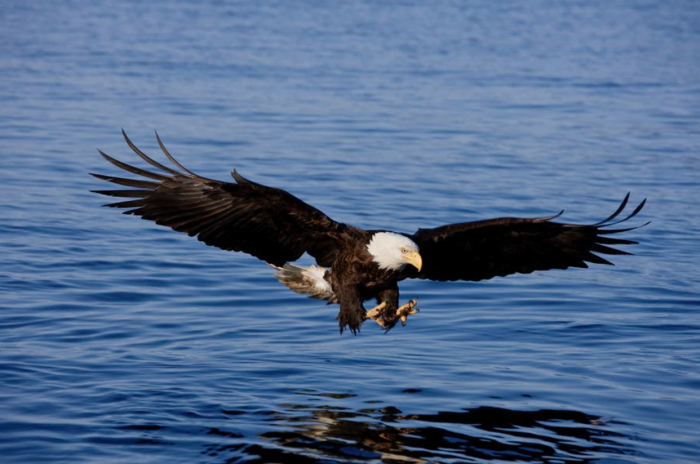 Naomi Fernandez | On 08, Feb 2020
Have you heard the story about the bald eagle?
The bald eagle that flies ever so free?
Flying so close but barely touching the sea?
It wanted to be like a fish in the ocean,
But when it knew it couldn't, it was overcome with a wave of emotion.
'America!' yelled the eagle flying above the sea,
'Why can't we all be who we want to be!'
It soared and soared waiting for a reply,
But all it received was the wind's sigh.
All alone the eagle flew over the sky,
A plethora of blue for more than one to satisfy.
A lonely bird soaring among such wonders of the world,
As all the creatures under the sea are impearled.
Many of the sea animals traveling compacted like a team,
Makes the eagle want to be one of them and accomplish that dream.
The eagle realizes it longs for a mate,
Many others may be able to relate.
There was then a rumbling sound,
Which came among the endless sea and all around.
It was a single dove who flew across the sea.
It flew and flew, delighted as can be.
The bald eagle thought That will never be me.