No Comments
Hawk Coach Spotlight: Mr. Fernando Colon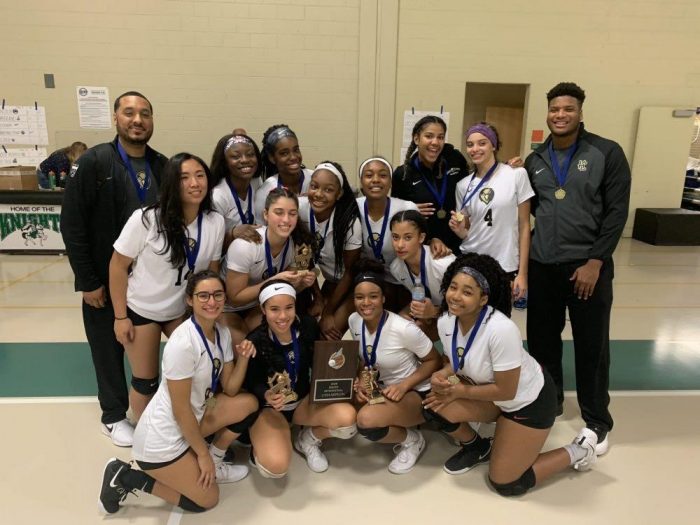 Sophia Wintonick | On 26, Oct 2020
The Commentator: Hi Mr. Colon! How are you today?
Mr. Fernando Colon: I'm really good! How are you?
TC: I am glad to hear! I am doing good as well, thank you for asking!!
FC: Of course, thank you for having me here!

TC: You're welcome! Today I just have a few questions for you about the school year and the upcoming Girl's Volleyball season.

FC: Let's hear it!

TC: Usually you would be in season right now. How is it having this break away from playing. Is it something you like or dislike?

FC: This is very new to me! Usually for the past 12 years, from September to November, we have been in season, playing some really talented teams. It feels weird when I am driving home at 2pm and not a later time, but I am making the most of it. We are still working around some things, trying to figure out specifics, but it gives us time for the season and the opportunity to bond as a team!
TC: Awesome! Knowing you might not have a season is pretty hard. Has the NJSIAA announced anything recently about the teams getting back on the courts?

FC: We do have a start date thankfully, which to us is a good sign. They are saying we are starting on February 17, and that is still holding up, so hopefully we know more information as we get closer to the season. Seeing how the current fall sports are off to a good start, as well as in person learning, we are hopeful for a season!

TC: I'm glad you guys are staying positive! I know some sports were able to work out over the summer — did the team do the phases over the summer, and if so, how did it go?

FC: The team did really good. Everyone took their part in it and made sure they were following the guidelines. We took advantage of using technology, using the app called Zoom to do a lot of workouts. We had the girls on Zoom calls every 2-3 weeks, trying to keep them busy with something. When the state allowed us to start Phase 1, it went really well, and we made the most of the time and space that we had. I am really grateful for the Hudson County parks that let us use their space during Phase 2. 

TC: That's great to hear, especially with the fact that you were able to utilize the Zoom calls to your advantage! How is the team looking so far, and what are you expectations for the upcoming season? 

FC: I think this year we are going to be very solid. The team looks very talented and I only saw them in a short amount of time. I am really excited to get back on the court and play with the team. Last year, we were a very young team, and now most of those girls are considered upperclassmen. It is a huge change for them, but the experience from last year to this year will help them succeed. Overall, this is one of the most talented rosters in history for girls volleyball here at Hudson Catholic Regional High School. I can't wait to see what kinds of accomplishments we make during the season.
TC: Wow, you seem to have a lot of faith in your team! Do you think everything will be normal by the second semester for sports and for school?

FC: I think for school it will really depend on if the cases spike up. In volleyball I know there will be some restrictions. The state has come out with some rules, and in the months to follow it might change. All we can do as coaches and players is to work around the guidelines for a good and safe season.

TC: That is all we can wish for at this point! Now that school is in session, how do you think the school is working with the restrictions? Do you feel as if the students are following them during school?

FC: I think overall the staff and administrations have been making their best efforts to make this school year safe and good for the kids. The school itself is very clean, and we have a lot of equipment to use that helps with keeping all the kids safe. We handed out care packages to hybrid students that included two face masks, a water bottle, hand sanitizer, and a sneeze guard for their desks. The kids look like they are following the rules very well. It is definitely nice seeing students back in the building.