No Comments
Some at HC Excited, Relieved After Historic Election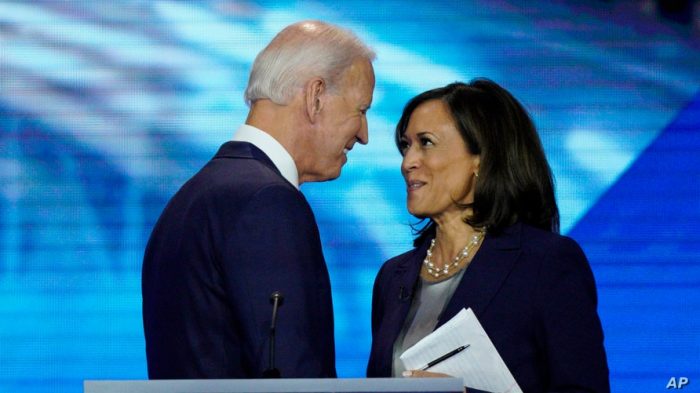 Rebecca Holder | On 24, Nov 2020
After anxious waiting, many at Hudson Catholic welcome United States President-elect Joseph R. Biden Jr. and Vice President-elect Kamala Harris after their win in the 2020 presidential election. 
Many members of the community shared with The Commentator the worry they felt while waiting for the election results to be released.
Sofia Gellada, a student of the class of 2022, stated that "during the election, I was feeling nervous for the country. At first, I was confident that Biden would win, but as some states began to turn red, nerves began to arise. As the end of the election advanced, that confidence was restored and strengthen as it was obvious who would win."
As the nation is living through a historic moment, most students are content with this victory for the Democratic Party.
Jason Quinones, a member of the class of 2021, shared his input on Kamala Harris being the first female, Black, and Asian Vice President.
"[This is] a big step going forward for the United States as a whole," Quinones said. "[As] diversity is the strength of the United States, embracing it makes us better as a country and as a people."
Hudson Catholic's very own history wiz Mr. Joseph Cook elaborated on Kamala Harris's winning the vice presidency by saying, "VP-elect Harris checks off a lot of boxes for historical 'firsts,' but being the 1st woman — after only three other women (Geraldine Ferraro, Sarah Palin, and Hillary Clinton) have even been nominated by the major parties for the top 2 executive spots — is her most outstanding achievement. [She's] finally breaking down that barrier. How one feels about her personal politics shouldn't affect the impressiveness of the achievement."
This influential achievement in American history is another step in the right direction for more diversity in this country.