No Comments
The Biden Transition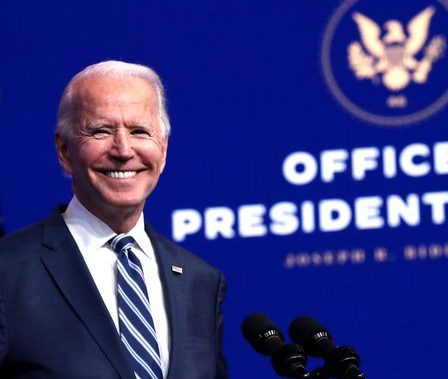 Juan Teira | On 21, Dec 2020
Election day has passed and the nation now has its President-Elect. Joe Biden was able to take back crucial states that Donald Trump took in 2016 for an electoral count of 306 to 232. Even as the winner was not announced on election night, it was a long struggle for ballot counters to tally the votes in key swing states: Georgia, Pennsylvania, Wisconsin, Michigan, Arizona, and Minnesota.
Through it all, President Trump called the election a scam and presented his argument that Biden rigged the election. However, countless fact checkers and other non-partisan organizations have come to the consensus that Biden won the presidency fair and square. Trump supporters came out in droves to county election sites to protest the counting of Biden mail-in ballots and provisional ballots from election day that were cast aside for the counting of election day votes. The Trump campaign filed several lawsuits in these swing states to invalidate these ballots, but this effort has not been successful.
President Trump refused to concede to President-Elect Biden but has allowed for the transition process to begin after much delay. Biden has now presented to the American public his administration's cabinet. His cabinet is largely composed of officials from the Obama administration. Like his Secretary of State pick, Anthony Blinken, who was Deputy Secretary under Obama. Biden is also making history by picking General Lloyd Austin as he will lead the Department of Defense as secretary where there has not been much African American leadership.
Joe Biden still faces many challenges as he will need to pick up where the Trump administration left off on the Coronavirus epidemic and the distribution of vaccines within the United States. He has planned to mandate a national ordinance on mask wearing in public spaces and businesses, but this has faced criticism from across the aisle. Plus, he will have to figure out a way to bring the economy back and ensure that Americans will be able to keep a steady job. Not to mention that he has to keep the promises that he made on the campaign trail and make sure that his 100 days of his presidency go smoothly. The only thing remaining on the hearts and minds of Americans is when normalcy will return to the United States and the entire world is eager to see how Biden will make it so.