No Comments
Top 20 Last Minute Gifts for Christmas 2020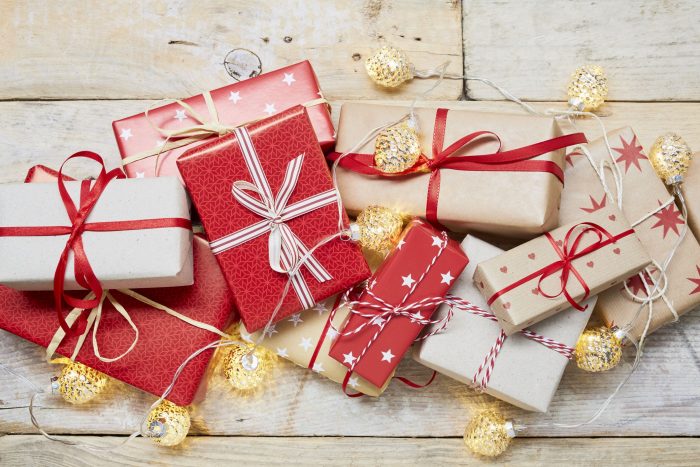 Multiple Writers | On 22, Dec 2020
By Jaylene Santiago and Sofia Gellada
With Christmas only a few days away, it is now time to start placing the finishing touches to your pile of presents. If you're struggling to find the perfect gift, this list may be exactly what you need. Most of the items on this list are available through online stores that allow you to send the packages straight to the recipient and arrive right on time for Christmas.
Masks: Due to the Covid-19 pandemic, masks have become a staple part of everyone's outfits. Try gifting versatile masks in basic colors that match any outfit or masks with fun and colorful patterns. 
Scented Hand Sanitizer: Small hand sanitizers are perfect gifts for those who travel often and need something to ensure that their hands are clean and smell lovely at all times.
Jewelry: Jewelry pieces are classic Christmas gifts for friends and family. Whether it is a diamond necklace or a simple gold chain, it is sure to put a smile on anyone's face.
Bearaby Cotton Napper: This soft and breathable weighted blanket is perfect for curling up in front of the fireplace on a cold night. Weighted blankets also aid in naturally deeper sleep  for those who have eccentric sleep patterns and struggle to fall asleep. 
Sherpa Pullover Hoodie: A plush sherpa hoodie is simple, stylish and sure to keep the wearer warm through the colder winter months. Even though it is important to social distance this holiday season, gifting this is like gifting a big warm hug.
Light-up Oil Diffuser: This gift can act like a nightlight while releasing calming scents that help with sleep. 
LED Lights: LED lights can be placed almost anywhere and are guaranteed to add a special touch to any room. With the press of a button, they can change the LED colors and the mood of the room.
3-in-1 Charging Stand: The 3-in-1 Charging Stand is a gift for those who lead busy lives and have no time to untangle numerous charger wires. This wireless charger takes up very little space and allows one to have all their everyday devices in one place.
PhoneSoap UV Sanitizer: This device uses UVC technology to sanitize a phone in 10 minutes. It only only kills bacteria and is completely safe for humans and phones. It can also be used to sanitize other small items like chargers and Airpods.
Phone Case: A  simple and sturdy phone case is a safe and easy gift for an acquaintance you need to get a gift for but don't know well enough to truly understand their tastes and preferences. Just make sure to check what kind of phone they have to ensure that it fits.
Smart Speaker: A smart speaker doesn't only play music. Most smart speakers can connect to a phone and act as a voice activated virtual assistant. From searching the web, to making lists and giving reminders, smart speakers make life much easier.
Nintendo Switch: The Nintendo Switch is convenient for friends and family who love to play video games. It is portable and easy to use while still having a screen big enough to provide an enjoyable gaming experience. Consider buying some games to go with the Nintendo Switch as well. 
Crocs: Crocs have made a comeback in 2020! These clogs can be used as indoor slippers or as outdoor shoes. They come in a variety of styles and sizes that are both comfortable and colorful which ensures that there is a pair for everyone.
Socks: Socks are a common Christmas gift for a reason. There are so many brands, styles, and possibilities. You can give a few pairs of simple socks for everyday use or fun holiday themed socks for the holiday season.
Succulents: Small succulents are less demanding than many other potted plants but still bring a bit of nature into any room. This is perfect for nature-lovers who do not have the time or space to cultivate large gardens or plants.
Subscription to a Streaming Site: Streaming sites like Netflix, Disney +, and Hulu allow you to buy a subscription and give it to someone else. They each offer different  shows and movies, but you don't have to decide on only one. Why not get them all?
Mugs: Mugs can be personalized or bought off the rack. They are relatively cheap, easy-to-find and can be used every day. 
2021 Planner: 2020 has been a crazy year with ups and downs. What better way to remind them that better things are coming than with a planner for the next year?
Personalized Gift Basket: Everyone loves feeling special so making a gift basket just for them will really put a smile on their face. Here are some ideas for items to include: lip balm, perfume, a sleep mask or some lotion.
Gift Cards: A gift card may sound like taking the easy way out but some people just prefer picking out their own gifts. In the end, gifts are supposed to make the receiver happy, so if a gift card is what makes them happy then that is what you should get.
Most importantly, take a few minutes to do some research and find out what the gift-receiver truly wants and needs. Try asking mutual friends what they got in order to avoid getting the same item. Remember, the price isn't what's important – it's the thought in the gift that counts.