No Comments
How Art Thou?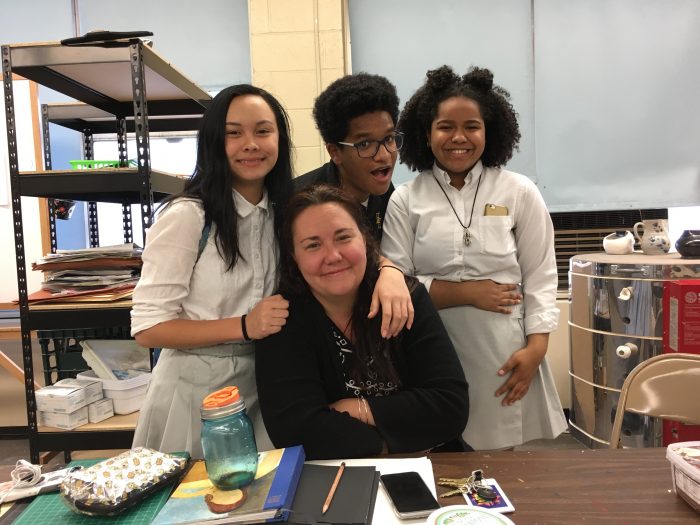 Christian Dumol | On 31, May 2017
As this school year lacquers the blank untainted canvas with good and unforgettable memories, The Commentator had a chance to interview the new art teacher, Ms. Jennifer Johnson-Tiongson.
Before becoming an art teacher, Ms. Johnson-Tiongson went to school for painting. When asked why she picked art as her major, she simply said, "It was something I was naturally talented in."
Besides art, Ms. Johnson-Tiongson expressed, "I'm a big history buff and I love reading."
When asked about the pros and cons of Hudson Catholic, Ms. Johnson-Tiongson replied, "I like the close-knit community. I like the fact that it's a small school and everybody kind of knows everybody else." However on the flip side, she said that one thing she does not like is the rotating schedule.
Although art classes are different in the sense that they require spatial and kinesthetic learning, Ms. Johnson-Tiongson said that the hardest part of being a teacher is always being prepared. "You can never really have a down day," Johnson-Tiongson said. "You always have to be on your game. You're dealing with children."
When some students take art, they make a speculation that it will be hard because they do not have formal training in art or, simply put, they just surmise they cannot draw or do art in general.
When asked why some students may be intimidated by art, Ms. Johnson explained succinctly, "I think, you know, Picasso said that every child is born an artist but it's really hard to remain one and I think partially through our traditional education system, creativity is kind of educated out of us so I think that's the most intimidating thing. I really try to encourage and teach students to think creatively because art is a process-based subject. So if you follow processes, then you can be successful. Success is relative but it definitely requires hard work which is always hard to get out of some people."
In return, Ms. Johnson-Tiongson was asked if people are still bound to fail even if there is the presence of hard work. Convincingly enough she replied, "No, I don't think so at all. I think if you tell yourself you can't do it, you'll never be able to do it. But if you tell yourself you can do it, you will absolutely be able to do it."
Okay. This interview went metaphysical real quick. Back to art again!
When asked about something most of the student body are not aware of about the new art teacher, she said, "Last week, I won my 5th governor's medal in art education." To think that Ms. Johnson-Tiongson won the governor's medal for the 5th time is very impressive since it is probably one of the highest awards in art given in New Jersey.
Switching from academic to the artistic side again, The Commentator then asked if Ms. Johnson-Tiongson's has any favorite art movements.
"I do. I have a couple. I love Post Impressionists. I love the Baroque period, and I love Mannerism," Johnson-Tiongson said.
However, on her favorite artwork, it took a little while for her to come up with an answer, but she ended up saying Van Gogh's "Dying Sunflowers," located at the Metropolitan Museum of Art (MET) in New York. When asked why, she said, "It always makes me cry."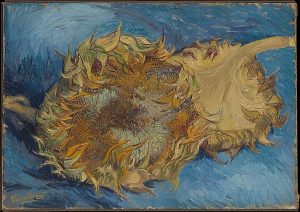 As a matter of fact, Ms. Johnson-Tiongson has started the Da Vinci Society, Hudson Catholic's art club, which was named after the High Renaissance polymath Leonardo Da Vinci, despite it being her inaugural year of teaching at Hudson Catholic. When asked about the progress of the club, Ms. Johnson said, "We are currently working on silkscreening our T-shirts."
When asked about the co-founder and the current president of the club she said, "I love my president Christian Dumol. He is the best!" The reporter of this article was not responsible for compensating anything to the interviewee. Not even a single cent was bribed for this interview!
Lastly, The Commentator asked Johnson-Tiongson why she chose Hudson.
"Well, Hudson Catholic kind of picked me. I retired in 2015 from public school teaching in Jersey City. I taught at Dickinson High School for nine years, and I taught part time for a year. I was looking for another full time position in high school and an old boss of mine asked if was still looking. I said yes and her husband's best friend happened to be an active alumnus of Hudson [Catholic], and I had a really good recommendation rom them so they kind of picked me," the new art teacher said.