No Comments
We Need to Speak Up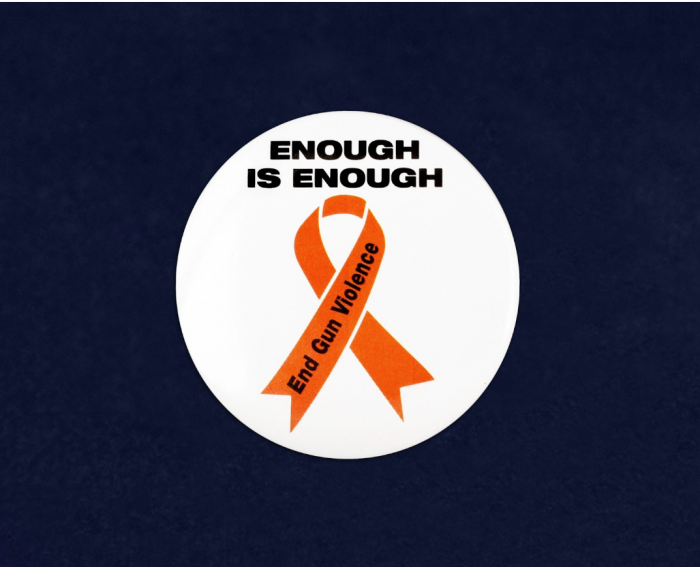 Ian Quinones | On 03, May 2022
Gun culture is a problem.
As blunt as it may seem, the easy access to firearms in America is unprecedented. In 2019, studies made by the Educational Fund to Stop Gun Violence said that America had well over 350 deaths from firearms alone. An example very close to home is a hate crime that took place in Jersey City in December of 2019 on the streets of Martin Luther King Drive. This hate crime, which specifically targeted Jersey City's Jewish community, claimed the lives of 6 people and injured 3. This past December it was commemorated at a special menorah lighting on the two-year anniversary of the fatal shootout. New Jersey Governor Phil Murphy tweeted about the Anti-Defamation League sponsored event saying, "As we lit the menorah in Jersey City, we honored the lives lost two years ago in an act of antisemitism and hate."Mosahe Deutsch, Mindy Ferencz, Douglas Miguel Rodriguez, Detective Joseph Seals. May the light of the menorah always defy the darkness of hate."

As bystanders, we as students of Hudson Catholic witnessed the live updates during the lockdown. Most were traumatized as the death toll increased during the hours. It has greatly affected the significant Jewish population in Jersey City and the state of New Jersey. This is not an isolated incident though. Nearly every month, the threat of gun violence against students continues. A study done by the CDC (Firearm Mortality by State) listed that in the state of New Jersey 4.1 persons per 100,000 would be affected by a firearm-related death. The facts alone have a dreadful impact on communities in our city and state.

The dangers of gun violence must be communicated to the next generation. Our demographic at Hudson Catholic includes Asian, White, Latino, and a majority Black student body. It is important that more people and students, in particular, become aware of the data on gun violence, especially the following data collected by the Educational Fund to Stop Gun Violence, "Gun violence is a public health epidemic in the United States. Every year nearly 40,000 Americans are killed by guns, including more than 23,000 who die by firearm suicide, 14,000 who die by firearm homicide, more than 500 who die by legal intervention, nearly 500 who die by unintentional firearm injuries, and more than 300 who die by undetermined intent."
We have a problem, not just with violence in our communities, but also with the legislation. We can change this by looking at ourselves and how we view ourselves as citizens. We should look beyond what the culture tells our youth via pop culture and the concepts rewritten from the outdated constitution. Those in the legal profession, in particular, may be able to influence legislation and NRA (National Rifle Association) reforms. With the help of this article students at Hudson Catholic, new and old, can be more informed about the gun violence epidemic in these United States.