No Comments
Mr. DeLeon's Past and Future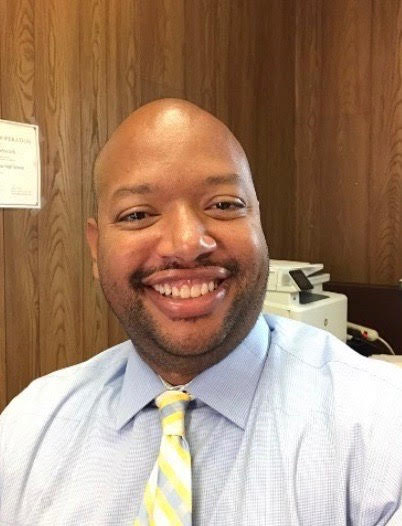 Bernadette Matutino | On 04, Dec 2020
Mr. Jaime DeLeon is one of the first smiles a student sees when walking through Hudson's doors, though not everyone knows who he was before stepping into, and who he plans to be after stepping out of, Hudson Catholic.
So what was Mr. DeLeon like as a student?
"I see myself in Nikki," Mr. DeLeon said, referring to senior Nicole Acanto. "I always wanted to be involved within the school," Mr. DeLeon confessed. "I also feel like I would've fit in Hudson Catholic better than I did at Saint Peter's Prep, just because I was never the jock type."

After high school, it was a struggle for Mr. DeLeon to find a career and environment he was truly comfortable in.

"I was a newspaper reporter before I started doing admissions work," Mr. DeLeon said. "At the time I was selling stories about my college's sports teams, but I was living on my own and I just couldn't make ends meet based on that."

At that point, he was determined to find a stable job and more importantly, a job he enjoyed doing.

"Before Hudson, I was working in college admissions for 12 years, but when my daughter was born I chose to switch to high school admissions," he stated. "At the colleges I worked at I didn't feel as much as a teacher as I do now, even though I'm not a classroom teacher. I know people have expectations of me being a mentor, [and] even though it's intimidating sometimes, I love it."
After reflecting on his past and touching on his life now, Mr. DeLeon talked about the adventurous future he intends to enjoy.
"In 10 years from now I would like to see myself traveling again," he said with excitement. "I see myself having a consulting job where I can travel and do that … maybe Nashville, Chicago, North Carolina, just somewhere completely different. I just want to experience something new."