No Comments
Rowdy Riley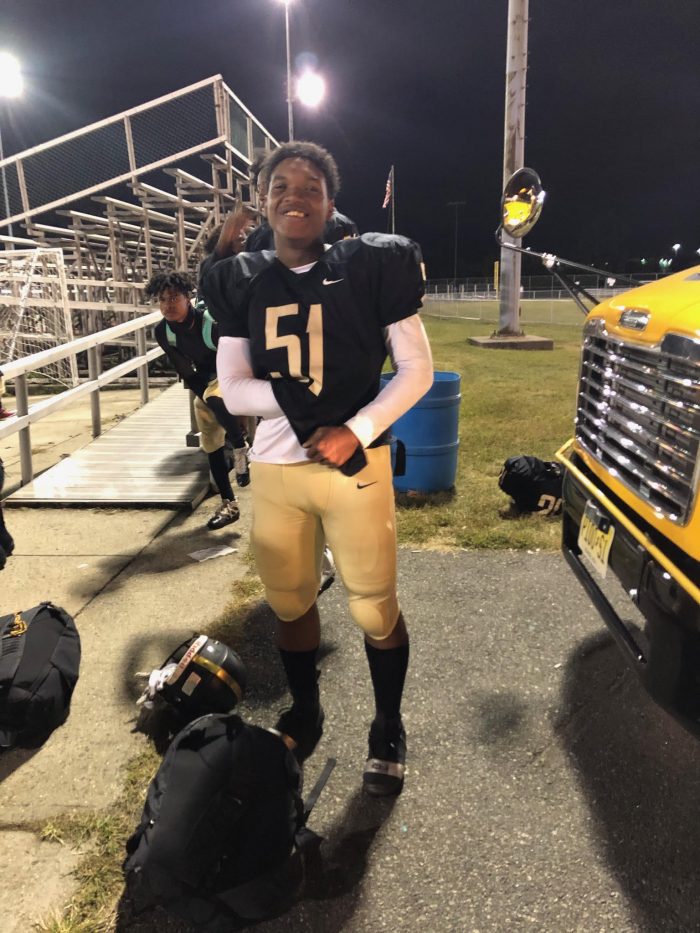 Cydney Smith | On 01, Mar 2021
Standing 5 feet and 11 inches tall, weighing 184 pounds… it's Hudson Catholic's Defensive End, #51… Jalen Riley! 
"I've been playing football for 7 years now." I saw it on tv and I was like, I could do that," Riley explained.
Riley took an interest in sports when he was a kid and has been playing football since he was 10 years old.
"I didn't try out or anything, I just walked into weight room and became a part of the team," Riley said. "I expected to be running back or wide receiver."
An athlete's number may be one of the most important aspects. When asked about the meaning behind 51, Riley had this to say: "I just felt like it was the perfect number for me. I felt it in my spirit."
The basis before any game is to get energy up and get hyped. Even the teams walk-out is very lively. 
"I usually listen to rock music before games… I do not get tired either. [My] energy is always up," Riley shared.
Football is a very physical sport, there is contact on every play. The field is where all the action happens, it is where energy is most needed.
"I enjoy the physicality of the sport. I get an adrenaline rush when I tackle," he explained.
Speaking of physicality, as a Defensive End, Riley's job is to get off the line as quickly as possible and sack the quarterback or the running back before they go anywhere. He explained that joining the football team was his first experience participating in organized sports.
"I joined my Junior year, but I didn't get a lot of time on the field," Riley explained. "I actually didn't want to be Defensive End, but I learned to enjoy it."
Every athlete needs a great support system, whether it be family or friends. Riley mentioned that his family likes to see him play. 
"They come to just about every game, it is motivation to play better. I want to be the best!" he exclaimed.
While winning is of course the best thing ever, the celebration might be even better.
"We celebrate on the bus ride back [when we win]. We ride in silence when we lose," Riley explained. 
Being that Riley does not get a lot of time on the field, he always plays his best while he's in a game. 
"It's definitely motivating… I want to be elite!"